Together IET and Learnit are on a mission to Inspire the Creators of Tomorrow.
Since 2010 Learnit has been on a mission to 'inspire the creators of tomorrow by making learning fun for the children of today' and FIRST® LEGO® League is our vehicle for this mission! It is a great honour to be the delivery partner for FIRST LEGO League in Ireland.
We are a small family business with a big (LEGO shaped) heart! We absolutely love LEGO. Everything we do revolves around bringing together some 'plastic bricks' to enable children, young adults and adults the opportunity to discover and build their understanding of how the world around them is shaped and enable them to harness the power of their own imaginations so that they can shape the world that they live in to be more sustainable, equitable and inclusive.
At our core, Learnit is also about something much broader and more inclusive. It is about using the creative practice of design, building and coding to strengthen our children and teenagers to be resilient, creative and successful shapers of their own lives.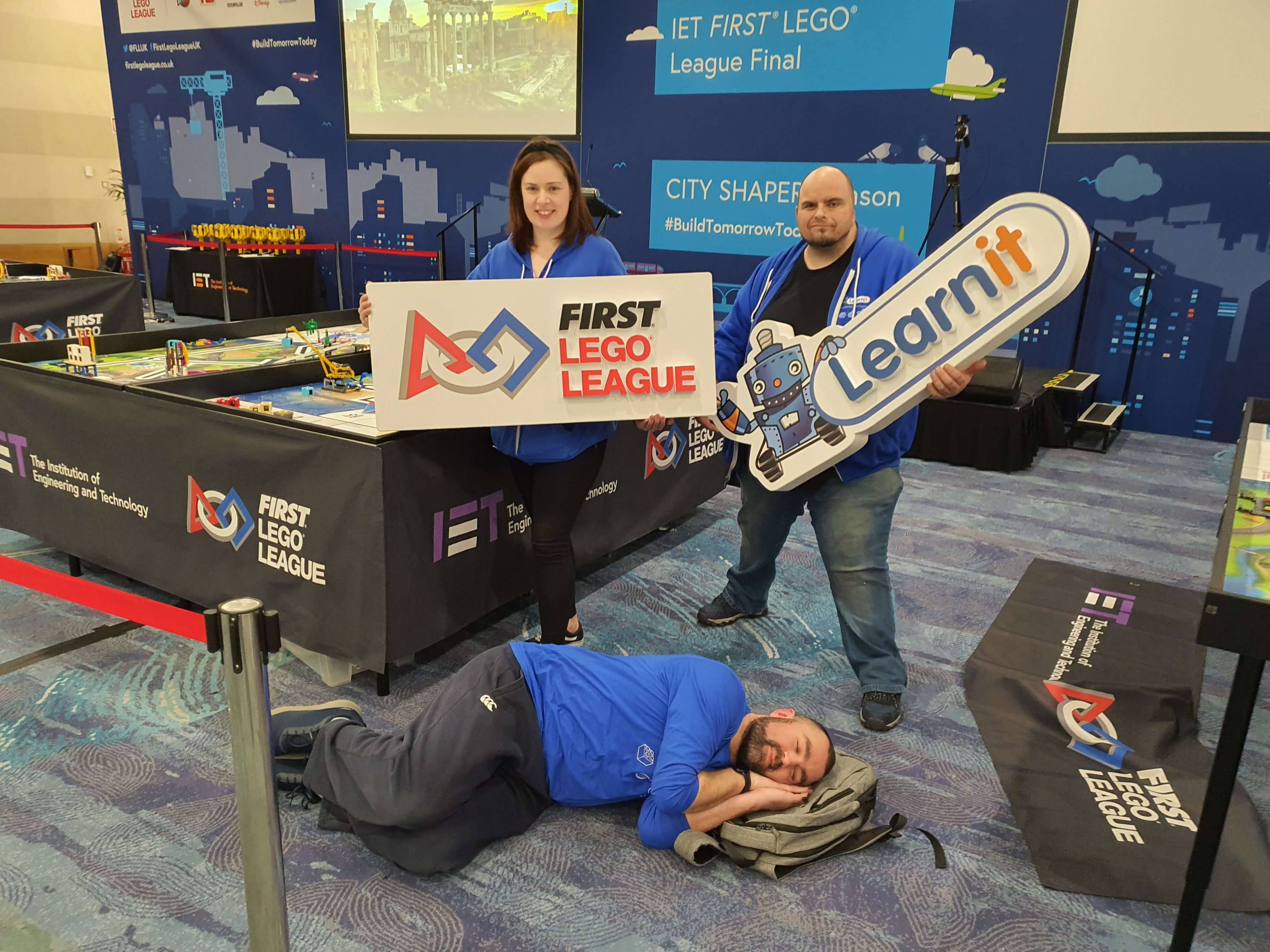 The IET has been the operational partner of FIRST® LEGO® League since 2012. We are proud to work alongside FIRST and LEGO Education as one of 110 countries that FIRST LEGO League is now delivered in.
We are one of the world's largest engineering institutions. Along with our partner organisations, we're passionate about inspiring and supporting students with their STEM studies, helping them to develop valuable skills for the engineering sector and the wider economy.
We support STEM teachers by providing a range of resources linked to the UK curriculum and partnering with organisations (such as Learnit) to create experiences that inspire teachers and students alike.
We are recognised by LEGO Education as one of the top-performing partners and are leading the way in terms of resource development and team support. We are one of eight countries that sit on the Partner Executive Advisory Committee, which informs the future and direction of the global programme.